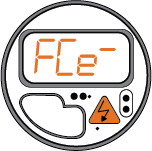 Operation and Maintenance
The Full Cost of Electricity study seeks to quantify the costs associated with different generation technologies, and how those costs interact with the cost of electric delivery, consumption, and to determine the total direct and indirect costs of electricity.
A major component of the Full Cost of Electricity is recurring (e.g., annual) operation and maintenance expenditures required to effectively and reliably generate electricity and deliver it to the end user.
Operating expenditures include fuel, operation and supervision engineering labor, the cost of electric energy consumed by generation and delivery equipment, and the cost of environmental monitoring and controls. Maintenance expenditures include the cost of maintaining the operability of existing generation, delivery, and other infrastructure.
Related Energy Institute Publications