Energy Ventures Practicum
Energy Ventures Practicum
Does your lab have an energy-related technology that might be ready for commercialization?
Come pitch your idea to the Energy Ventures Practicum, a new Spring 2023 course in which teams of graduate students in business, policy, engineering, and science create a real-world energy venture based on ideas pitched by … you!
This advanced entrepreneurship course goes beyond general entrepreneurial concepts to address special challenges faced in the energy industry and related sectors. The goal of Energy Ventures is to educate entrepreneurs through hands-on practical experience. Ideas from students, labs, and companies are pitched to the class in the first two weeks of the Spring semester (Jan. 9 and 23). Student teams then choose the ideas they like and, over the course of the semester, develop viable plans for commercializing the idea.
By bringing your technology to the class, you do not give away existing control of IP. Involvement of the Principal Investigator (PI) is per interest and unique to each collaboration.
Please note that Energy Ventures teams are not be considered consultants to a project, but rather entrepreneurs of a new venture. It is thus expected that teams will run in the direction that they deem best suited to their identified market. While no guarantees are made—neither to the students nor to the PIs—the intention is for teams to move forward with the venture after the class has finished. (In fact, alumni of the class on which this course is based, MIT's Climate & Energy Ventures Course, have spun out 30+ startups and counting.)
This is an exciting opportunity to test whether your technology has viability in a commercial landscape, and to join the new generation of entrepreneurs who are developing the path-breaking innovations that will define the next era in energy.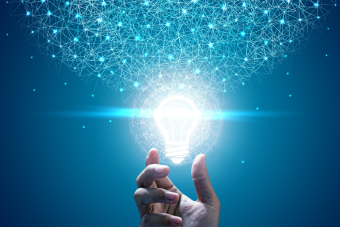 Submit your energy-related technology idea now. You do not have to enroll in the course to submit an idea!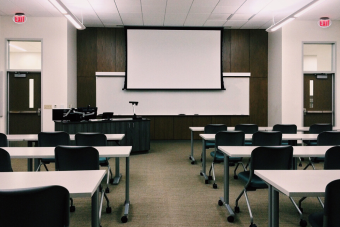 Enroll in the Energy Ventures course to start your entrepreneurial journey into the energy industry.
New McCombs Course Aims to Spur Energy Entrepreneurship
Collaboration between UT and MIT will catalyze Texas energy startups.
"UT has always attracted entrepreneurial thinkers, and student demand for startup guidance and opportunity has never been stronger," said Mellie Price, an eight-time entrepreneur, executive director of McCombs' Texas Venture Labs, and co-teacher for the new course. "This multidisciplinary practicum is a solid answer to that demand."