The Future of Geothermal in Texas
The Coming Century of Growth & Prosperity in the Lone Star State
After a year-long multi-disciplinary, cross-collaborative effort, researchers at five Texas universities, the University Lands Office, and the International Energy Agency published "The Future of Geothermal in Texas: The Coming Century of Growth & Prosperity in the Lone Star State." Participating authors include researchers from The University of Texas at Austin, Southern Methodist University, Rice University, Texas A&M University, and the University of Houston. The landmark study evaluates the size and potential scale of geothermal – the naturally occurring heat energy in the Earth's subsurface – as an abundant clean energy resource in the State of Texas, as well as its potential to scale globally over the coming decades. Most importantly, the Report provides a scientific basis for informed decision making as entities begin to consider increased development of geothermal in Texas, and provides a compelling roadmap to global decarbonization by 2050.
---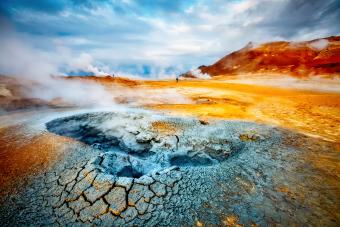 Read the executive summary to learn what to expect from the report.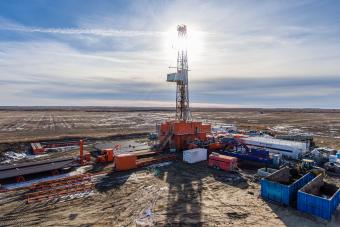 Read the full report on the future of geothermal energy in Texas.
May 1st, 2023: An updated version of The Future of Geothermal in Texas has been uploaded, which addresses and incorporates feedback received from readers, including improved image and table resolution, improved graphics and text clarifications, correction of formatting and grammatical issues, and correction of broken links.
---
About the Future of Geothermal in Texas Report
Lead Authors
---
Jamie Beard, Project InnerSpace
Bryant Jones, Project InnerSpace
Dr. Dan Cohan, Rice University
Dr. Birol Dindoruk, University of Houston
Dr. Sergio Kapusta, Rice University
Tim Lines, Oilfield International
Dr. Silviu Livescu, University of Texas at Austin
Rebecca Schulz, International Energy Agency
Ben Sebree, The Sebree Law Firm
John Tackett, University Lands
Dr. Michael Webber, University of Texas at Austin
Dr. Ken Wisian, University of Texas at Austin
Dr. Michael Young, University of Texas at Austin
Contributing Authors
---
Dr. Shuvajit Bhattacharya, The University of Texas at Austin
Dr. Peter Boul, Rice University (formerly)
Dr. Thomas Deetjen, The University of Texas at Austin
Dr. Isabella Gee, The University of Texas at Austin
Dr. Yael Glazer, The University of Texas at Austin
Dr. Mark Hand, Southern Methodist University
Dr. Jihoon Kim, Texas A&M University
Jacquie Moss, The University of Texas at Austin
Dr. Joshua D. Rhodes, The University of Texas at Austin
Maria Richards, Southern Methodist University
Dr. Kan Wu, Texas A&M University
---