a massive dam holding back water
Energy Institute Policy Studies Draw Upon Interdisciplinary Knowledge & Expertise
The Energy Institute is conducting two multi-year, ongoing energy research studies that leverage UT Austin's deep technical expertise with insights and analysis from multiple disciplines across campus, including engineering, law, policy, business, and economics.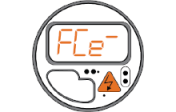 An interdisciplinary initiative to identify and quantify the full-system cost of electric power generation and delivery – from the power plant to the wall socket – to inform public policy discourse with comprehensive, rigorous and impartial analysis.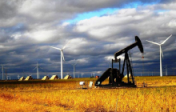 The Energy Institute is coordinating an in-depth, interdisciplinary study aimed at deepening the understanding of the costs and impacts associated with investment in the nation's aging energy infrastructure. In addition to exploring the differences in investment strategies and providing a rigorous and dispassionate analysis of costs, benefits, and opportunities of varying options, researchers will create decision support tools intended to better inform public dialogue and policy formulation.