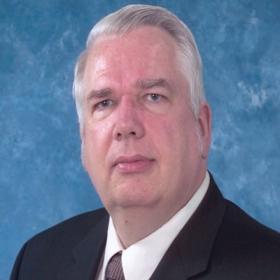 This week's featured speaker is Charles Forsberg of MIT. His talk is titled "Coupling Heat Storage to Nuclear Reactors For Variable Electricity Output with Base-Load Reactor Operations."
Dr. Charles Forsberg was the Executive Director of the Massachusetts Institute of Technology Nuclear Fuel Cycle Study. He is the Director and a Principle Investigator of the DOE Integrated Research Project on Fluoride-salt-cooled High-Temperature Reactors (FHRs). He teaches at MIT the fuel cycle and nuclear chemical engineering classes. Before joining MIT, he was a Corporate Fellow at Oak Ridge National Laboratory. He is a Fellow of the American Nuclear Society, a Fellow of the American Association for the Advancement of Science, and recipient of the 2005 Robert E. Wilson Award from the American Institute of Chemical Engineers for outstanding chemical engineering contributions to nuclear energy, including his work in waste management, hydrogen production and nuclear-renewable energy futures. He received the American Nuclear Society special award for innovative nuclear reactor design. Dr. Forsberg earned his bachelor's degree in chemical engineering from the University of Minnesota and his doctorate in Nuclear Engineering from MIT. He has been awarded 12 patents and has published over 300 papers.
Refreshments will be served in the POB Connector Lobby at 4:45 p.m., followed by a 45-minute presentation and a 15-minute Q&A session.
UT Energy Symposium talks are free and open to the public; no RSVP required.
Sessions are recorded and available here.
Event Details
Date and Time
Oct. 12, 2017, 5:15 to 6:15 p.m.
Location
Avaya Auditorium, POB 2.302 | 201 E 24th St, Austin TX, 78712