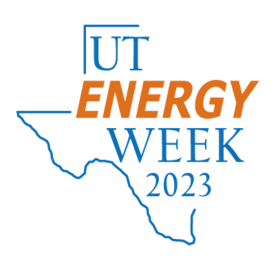 Save the date for UT Energy Week 2023!
March 28-31, 2023
UT Energy Week is an annual event that showcases the depth and breadth of energy research that makes The University of Texas at Austin the world's premier energy university.
Hosted by the UT Energy Institute and the Kay Bailey Hutchison Energy Center for Business, Law, and Policy, this year's event will include four days of panels, keynotes, and special events, including a Women in Energy breakfast at the AT&T Conference Center.
Plan to join us on UT Campus for in-depth discussion of some of today's most consequential energy issues, with topics including:
Geothermal
Methane emissions
Electric vehicles and the grid
The carrots and sticks of energy policy
The Permian Basin's energy future
Find more information on UT Energy Week here.