Earlier this year, Chevron made a generous gift to The University of Texas at Austin to establish the Chevron Energy Graduate Fellowship Endowment. Each academic year, the endowment will provide $10,000 awards to several outstanding graduate students working on energy systems research. Awardees will be selected via a competitive application process.
"As a UT Austin alum and Longhorn parent, I know that what starts at UT really does change the world," said Eric Sirgo, Chevron's Vice President of Facilities Engineering. "Innovation in energy systems is critical to provide reliable, affordable, and cleaner energy and has never been more critical than it is today. Chevron is proud to be able to support emerging leaders in the field with the Chevron Energy Graduate Fellows Awards."
The annual awards are administered by the Energy Institute in collaboration with Chevron and The University of Texas at Austin Graduate School.
"UT Austin's graduate programs in engineering, geosciences and other fields that touch on energy research continue to receive top rankings," said Dr. Mark Smith, dean of the UT Austin Graduate School. "These awards allow us to continue building on that excellence."
Six graduate students have been selected as the inaugural cohort of Chevron Energy Graduate Fellowship Awardees: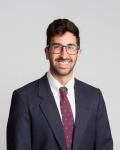 Antoine Chamoun-Farah
McKetta Department of Chemical Engineering
Antoine's project focuses on CO2 separation from post-combustion flue gas to direct air capture with supported ionic liquid membranes containing aprotic n-heterocyclic anions.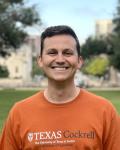 Karey Maynor
Walker Department of Mechanical Engineering
Ammonia is a critical component for fertilizers used in food production, and it offers potential as an energy carrier or a carbon-free fuel. Karey's research will analyze the technical and economic feasibility of producing ammonia from clean hydrogen.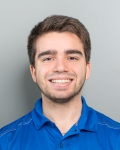 Misael Morales
Hildebrand Department of Petroleum and Geosystems Engineering
Misael's research is focused on the computational description of subsurface energy resource systems, and combines techniques from machine/deep learning, applied math and statistics, and reservoir engineering, to develop new techniques and workflows for reduced-order reservoir modeling, characterization, and simulation. His current projects include: spatiotemporal proxy modeling for CO2 monitoring, latent-space geologic inversion from multi-source data, and flow parameter estimation from fiber optic sensing data.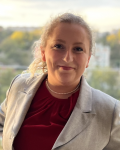 Ariel Plantz
McKetta Department of Chemical Engineering
Ariel's research focuses on understanding and mitigating the degradation of solvents used in amine scrubbing for post combustion carbon capture. Ariel studies the degradation of piperazine solvent by metal-ion catalyzed oxidation.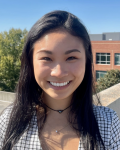 Sophia Shi
McKetta Department of Chemical Engineering
Sophia works on addressing the sustainable development of the hydrogen infrastructure using computational tools and optimization methods. Herr current projects include techno-economic analysis of pipeline systems and conversion opportunities for the existing natural gas infrastructure.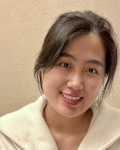 Yuanrui Zhu
Hildebrand Department of Petroleum and Geosystems Engineering
Yuanrui's research project focuses on accurate carbon accounting across oil and gas supply chains based on the established high spatial resolution life cycle assessment model.
The competitive award application process prioritized students whose work focuses on the following key research areas:
Transforming the traditional oil and gas business of today with improved safety, reliability, efficiency, digital transformation, and lower carbon footprint
Building the lower-carbon businesses of tomorrow, particularly in the areas of carbon utilization, H2 value chain, next-generation renewable fuels and qualification/quantification of carbon offsets.
Watching for the future energy systems, including novel geothermal solutions, energy storage systems, mobility systems, modular nuclear reactors, fusion, etc.
"Fostering education and research that will transform global energy systems is central to the Energy Institute's role at UT Austin," said Brian Korgel, director of the Energy Institute. "The Chevron Energy Graduate Fellows Awards are an investment in UT's continued leadership in this key area."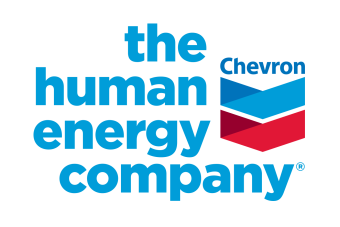 The 2024-2025 Chevron Energy Graduate Fellows Awards Call for Applications will be published on the Energy Institute website in the spring of 2024.
Questions?
Contact Energy Institute Director Brian Korgel