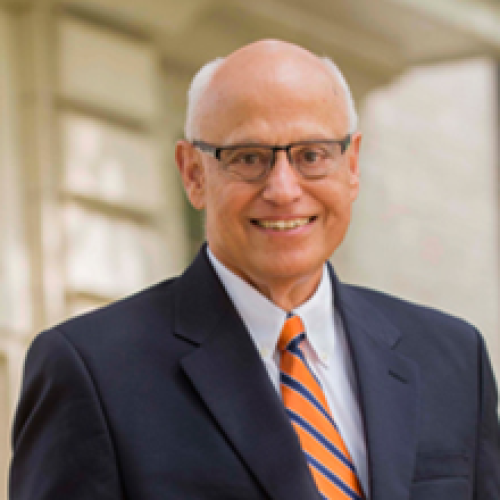 Energy Institute Senior Research Fellow
Jorge R. Piñon began his thirty-two-year career in the energy sector when he joined Shell Oil Company's supply and transportation organization. He served as president of Amoco Oil de México and president of Amoco Oil Latin America, based in Mexico City. After the merger between Amoco and BP, Mr. Piñon was transferred to Madrid, Spain, to manage BP Europe's western Mediterranean petroleum supply and logistics operations.
Prior to joining The University of Texas at Austin as Director of The Center for International Energy and Environmental Policy's Latin America and Caribbean Energy and Environmental Program, he conducted research and country energy risk assessments as a Visiting Energy Fellow at the University of Miami's Center for Hemispheric Policy; the Brookings Institution; and Florida International University's Latin American and Caribbean Center.
Today he is an Energy Institute Senior Research Fellow at The University of Texas at Austin's Energy Institute, where he develops and maintains a network of regional stakeholders in support of UT Austin's faculty, researchers, staff and students.
Mr. Piñon has testified on regional energy issues before committees of the U.S. Senate and U.S. House of Representatives. He holds a degree in Economics and a certificate in Latin American Studies from the University of Florida, from where he received the Center For Latin American Studies 2019 Lifetime Achievement Alumni Award.