Come learn about the latest in energy research and network with industry experts.
What Starts Here Energizes the World
view of a well-lighted building at dusk with a gold seashell sculpture in the courtyard and traffic/car lights on the street
At The University of Texas at Austin, one of the world's leading research institutions, the Energy Institute is the gateway to UT's top scholars and experts working across the entire spectrum of energy. We facilitate interdisciplinary research and engagement to transform the future of energy worldwide.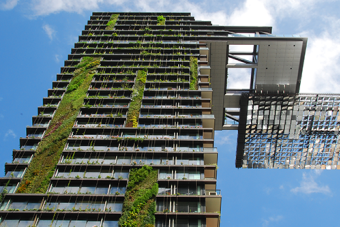 The Energy Institute is supporting a series of interdisciplinary projects to advance the most promising global energy transition research at UT, comprising 53 faculty members and researchers from nine schools across the university.
A multi-year, interdisciplinary study with a new interactive tool that supports a better understanding of the costs and impacts associated with investment in the nation's aging energy infrastructure.
Energy Education at The University of Texas at Austin
The Energy Institute works with schools and departments across campus to foster energy-related courses. The Institute manages the interdisciplinary Graduate Portfolio Program in Energy Studies; sponsors a weekly guest lecture series, the UT Energy Symposium; and hosts UT Energy Week, an annual gathering of energy experts.
Resources

Conversations with scholars and experts whose work addresses the difficult tradeoffs associated with the green energy transition.

A monthly e-newsletter recap of all things energy on The University of Texas at Austin campus.



Energy at UT has more than 300 energy experts contributing to world-class research.